Restaurant managers can now order exactly what they want when they want it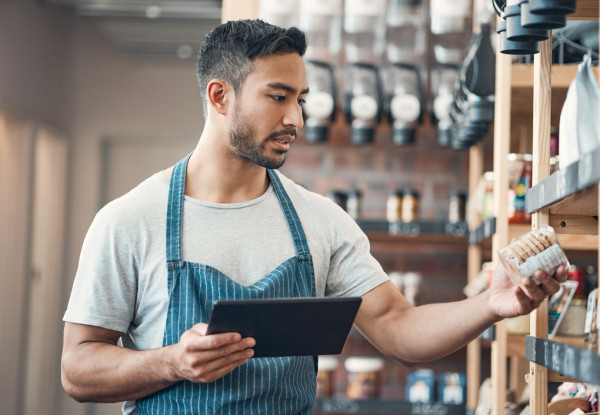 Encinitas, California, United States, 1st Dec 2022 – KEXY has created a platform that makes it easier for restaurant managers to stock up on quality products and find exclusive deals from qualified brands. KEXY CEO Scott Graham has drawn from 20+ years of experience in the hospitality industry to create an intuitive platform that creates a direct connection between restaurants and brands. In this way, KEXY makes it easier for restaurants to get quality stock when it matters most.  
The hospitality industry is just beginning to recover from the effects of the COVID-19 pandemic. Amid this recovery, the industry is struggling to manage the worst supply chain issues that have plagued the industry in recent history. The inability to source the products they need when they need them makes it even harder for restaurants to serve their clients. By bridging the gap between restaurants and the brands that supply them, KEXY is making it easier for restaurants to get the products they need in time. 
"Amid lingering effects of the pandemic and the current economic downturn, many restaurants are struggling to get the supplies they need in time," says Graham. "This forces them to improvise in the hopes that their clients will understand when they don't have certain items in stock. With KEXY, you don't have to hold your breath and hope that your clients will understand. The platform makes it easy to source what you need when you need it."
In addition to helping restaurants stock up on crucial items, KEXY makes it easy for brands to connect with restaurants that are in search of the specific products they are selling. Rather than having to waste time searching for buyers, brands can simply rely on KEXY's intuitive algorithms to provide insight into the inventory levels of their target restaurants.
"By letting you know which restaurants need a specific product, we make it easier for you to provide customized services to your clients," says Graham. "We also provide competitive insights that give you an edge when negotiating with restaurants within your network. This allows you to serve the restaurants you supply better, creating a win-win situation for both brands and restaurants."
With this intuitive platform, KEXY is putting supply chain issues in the past and placing power back in the hands of restaurant managers all over the world. By signing up for KEXY, restaurants can find reliable sources for the products they need and save money with exclusive deals. Thanks to KEXY, restaurants in over 50 countries are already creating the consistent quality required to retain clientele.
Restaurants, distributors and retailers can join the KÉXY community on LinkedIn, Twitter and Facebook.
About KEXY
KEXY is an all-in-one marketplace that bridges the gap between restaurants, distributors and retailers, solving supply chain issues in the hospitality industry. By making it easier to source, order, and sell products, this restaurant management app streamlines operations between all parties along the supply chain. KEXY is designed to help all sectors of the hospitality industry succeed and make the hospitality industry a better place for everyone.
Media Contact
Organization: KEXY
Contact Person: Scott Graham
Email: [email protected]
Website: https://www.getkexy.com/
City: Encinitas
State: California
Country: United States
The post KEXY Gives Restaurants a Direct Connection to their Preferred Brands appeared first on King Newswire.
Information contained on this page is provided by an independent third-party content provider. Binary News Network and this site make no warranties or representations in connection therewith. If you are affiliated with this page and would like it removed please contact [email protected]